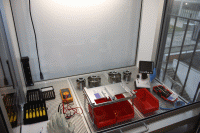 Our cleanroom technology was mady in germany by the leading German manufacturer for cleanroom technology in the high tech industry. Nevertheless, technology needs also human expertise.
Our cleanroom meets international standards.
Our company ACATO GmbH owns its own cleanroom equipment necessary to perform data recovery jobs on damaged hard drives. Our clean room equipment meets following standards:
EU ISO Class 5 DIN ISO 14644-1
and
US Class 100  US Fed 209E.
Furthermore, our experts have provided insights to the central police (BKA) and bavarian central police (BayLKA) on how to recover evidence from severly damaged devices. The experts of BayLKA even visited our laboratory several years ago for an internal knowledge transfer.

Our staff is also provided insights into the current data security standards and data privacy laws by our own TÜV Süd certified data privacy officers. Due to our governmental assignments we not only follow the general standards of GDPR but also the standards applicable to police investigations.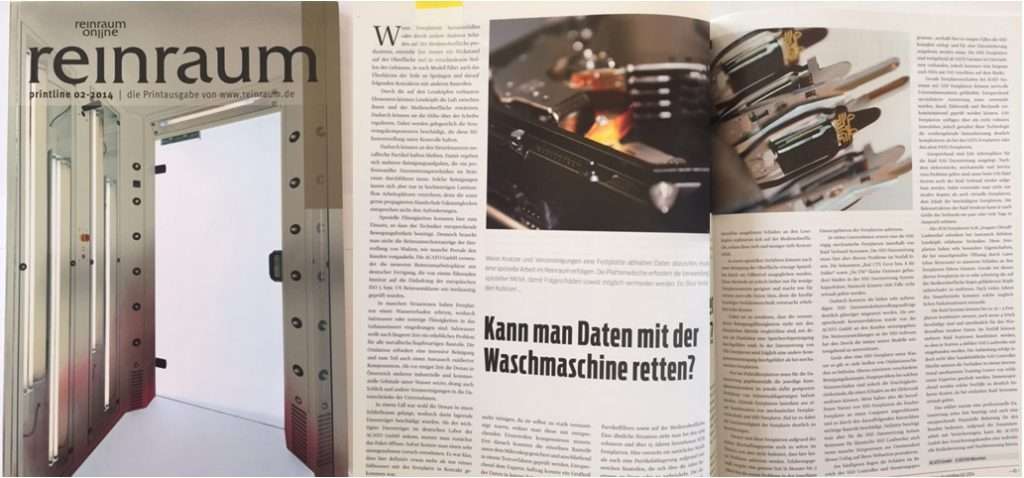 Our lab and strategies were also highlighted in the bi-language magazine for the cleanroom high tech industry magazine "reinraum / cleanroom". Here a photo of our 2-page article.